Meet Our Managers
Julie, Office Manager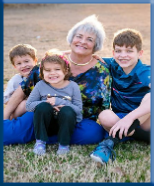 Dr. Krug's wife, Julie, has worked on and off at the clinic since its inception in 1978, taking time off here and there to have children, hip and knee replacement and grandkids. She has two married sons, two grandsons and a granddaughter (would you like to see pictures?). When not doing things for the clinic, she enjoys being "Gramma", watching movies, reading, cooking and baking homemade bread.
Jessica, Clinic Manager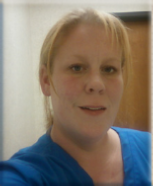 Jessica began her career in the Veterinary Field in 1996. She's the fabric that holds the entire clinic team together. Her "memory of an elephant" is an invaluable resource clinic-wide from client/patient backgrounds to procedure/dosage details. She most definitely has a way with the patients, too! Jessica is married with 2 kids. She has 3 dogs, a cat, and a bird.
Meet Our Office Team
Shelby, Receptionist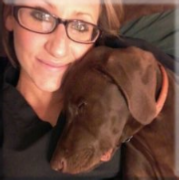 Shelby graduated from The Woodlands High School in 2009. She has since worked in several customer service positions within the restaurant industry, and as a veterinary technician and receptionist. Shelby strives to provide excellent service and has always loved developing connections with people and pets. Her family has 2 dogs that she enjoys spending time with, Shep and Shiner. Shelby's personal interests include church, hunting/fishing/camping and spending time with family and friends.
Teresa, Receptionist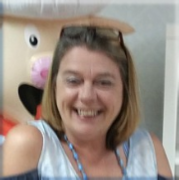 Teresa Sturlic joined our staff in April 2018 from a career of customer service, general accounting and financial management. She has 2 children, 4 grandchildren and enjoys playing corn hole in the summer.
BTW… Ask her about what that is behind her in her picture!
Meet Our Pet Care Team
Anthony, Veterinary Technician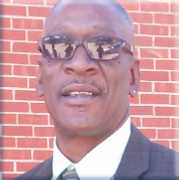 Anthony Urquhart joined the CVVC team in September of 2016 after having worked in this field since 1984, prior to his graduation from Watson Chapel High School in Pine Bluff, AR. It was only natural that he decided to work with animals since his Dad and 8 uncles did, too. He seems really "connected" with his patients and is exceptional in handling aggressive animals while keeping stress levels at a minimum for all involved. That's an invaluable asset for any veterinary hospital. He and his wife, Shelia, have children and a greatly-loved Chihuahua that he found named Sofie. Anthony is also a big Dallas Cowboys and Mavs fan.
Lexi, Veterinary Technician Bio coming soon
Treniya, Veterinary Technician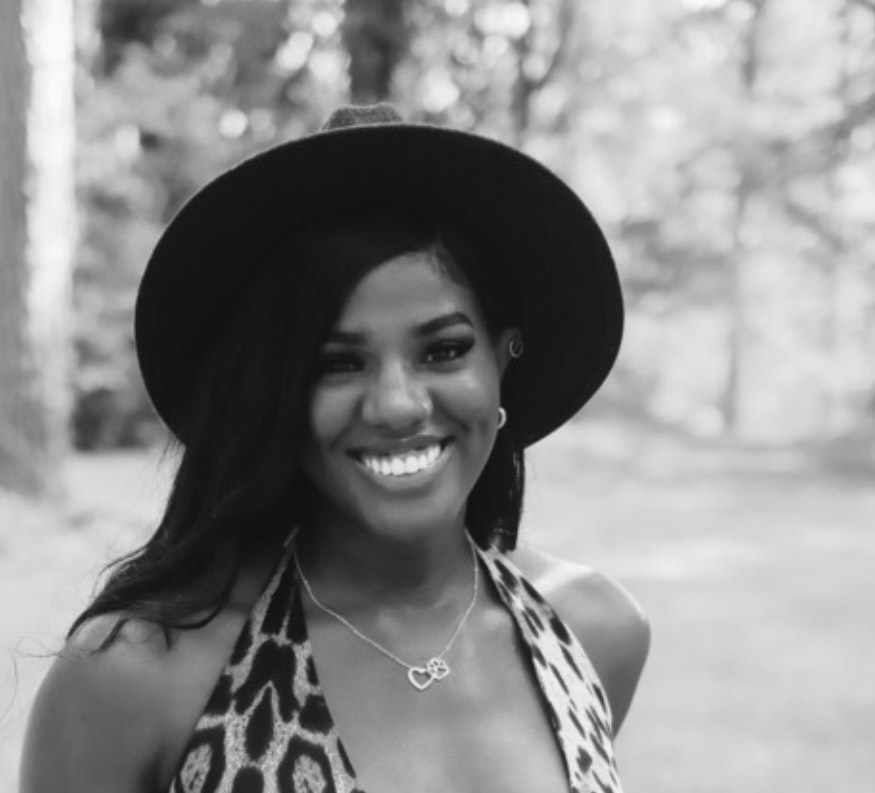 Treniya is a native of Louisiana and moved to Dallas in May of 2021. Growing up, she always believed that her calling was to care for animals after losing her childhood dog/ "doggy best friend" in Hurricane Gustav. In December 2021, she graduated in Biology with a concentration in Veterinary Technology from Northwestern State University of Louisiana. January 2022, Treniya joined our CVVC team as a Vet Tech, while aiming to enter the Army and Vet school. She currently have a Jack Russell/Rat Terrier mix named "King" and a black cat named "Salem." In her free time, she enjoys watching true crime, adventuring, spending time with family/friends, and going to church.
Melissa, Veterinary Technician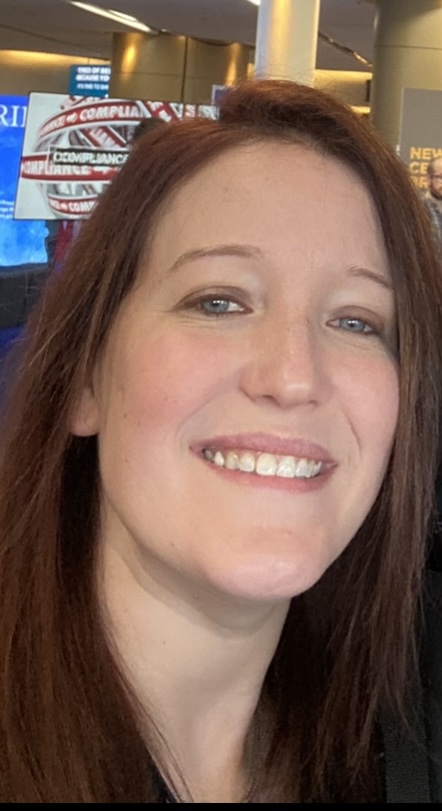 Melissa is from Dallas. She has had pets her whole life, and loves working with animals. She has been in the veterinary industry for almost 15 years as a technician. She is almost finished with Veterinary Technician school, in which she will be a Licensed Veterinary Technician.
Melissa has been married to the love of her life since October 2019. They have a mixed breed dog named Polar Bear, and a cat named Sheldon. She loves traveling, one of her favorite places being Las Vegas.
Sarah W.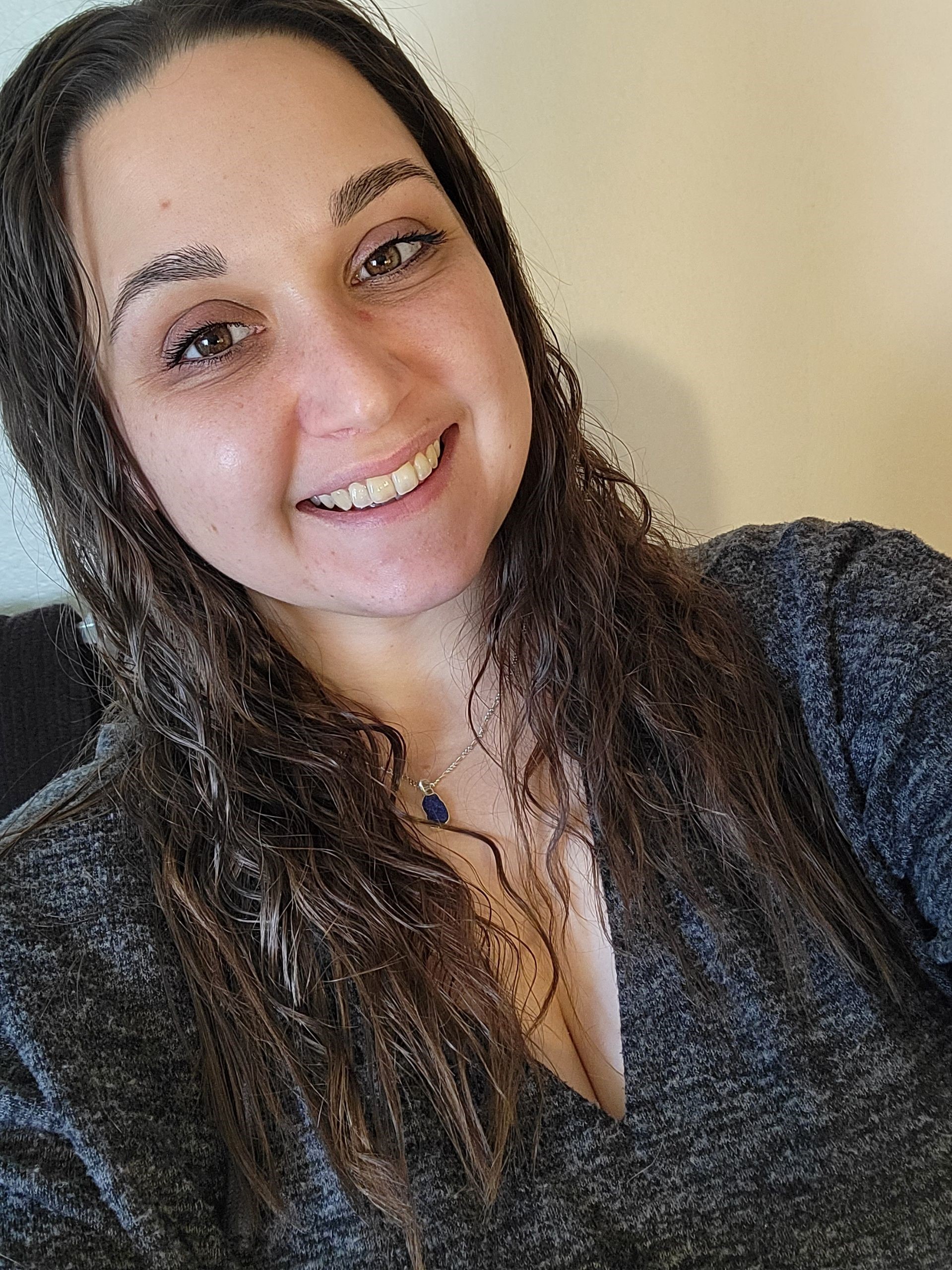 Native Texan Sarah grew up with several dogs and cats–at one point her family had six cats in the household. They also had gerbils, hamsters and Guinea pigs, and fostered an unfriendly rabbit for a very short time. Because she grew up with animals, working with them became an obvious career choice, especially after helping her vet tech older sister walk dogs. Sarah has been in the veterinary field since 2016 and has gained invaluable on-the-job experience. While she enjoyed working with the people at Banfield Pet Hospital, she prefers the family-oriented approach at Campbell Village. Sarah says that it's hard to be mad or upset when you're working with animals, and she appreciates being able to stop, pause and love on an animal that she helped to feel better. Sarah shares her home with a 3-year-old Doberman Labrador mix named Voodoo and a 7-year-old orange tabby cat named Logan. While she loves cats and dogs equally, her goal is to work with exotics such as reptiles. In her free time, Sarah likes to crochet animals and blankets, resell sterling silver jewelry and make candles. She also enjoys walking Voodoo at Nature Preserves or secluded parks. 
Savannah P., Veterinary Technician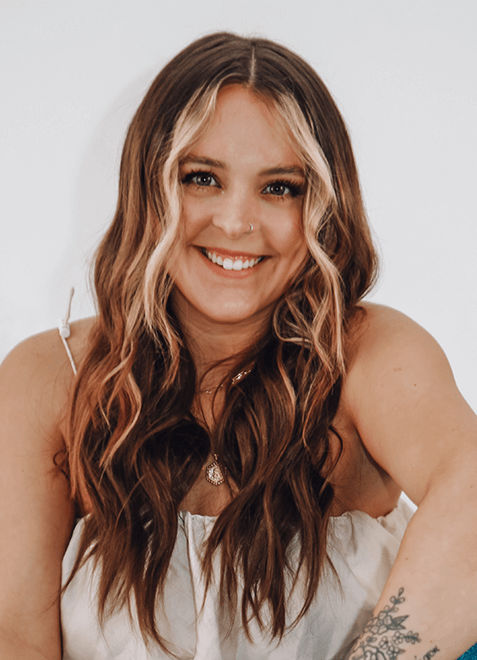 Savannah was born in Utah and grew up in The Woodlands, where she had chihuahua mixes, parakeets and a chameleon named Rex. As a kid, she wanted to be a veterinarian or a zookeeper when she grew up. She has a bachelor's degree in animal sciences from the University of Arkansas, and she did dog training and pet sitting before working as a technician at her first clinic in May 2022. Before joining our team, she was a vet tech at a clinic in Oklahoma. She enjoys the fast-paced environment here, as well as taking care of animals and learning new things every day. She shares her home with a German shepherd mix named Indie. Her immediate family currently lives in Arizona, but says her best friends are like family. She likes to spend her free time hanging out with friends, binging movies and playing fetch with her fur baby.
Steffan, Kennel Assistant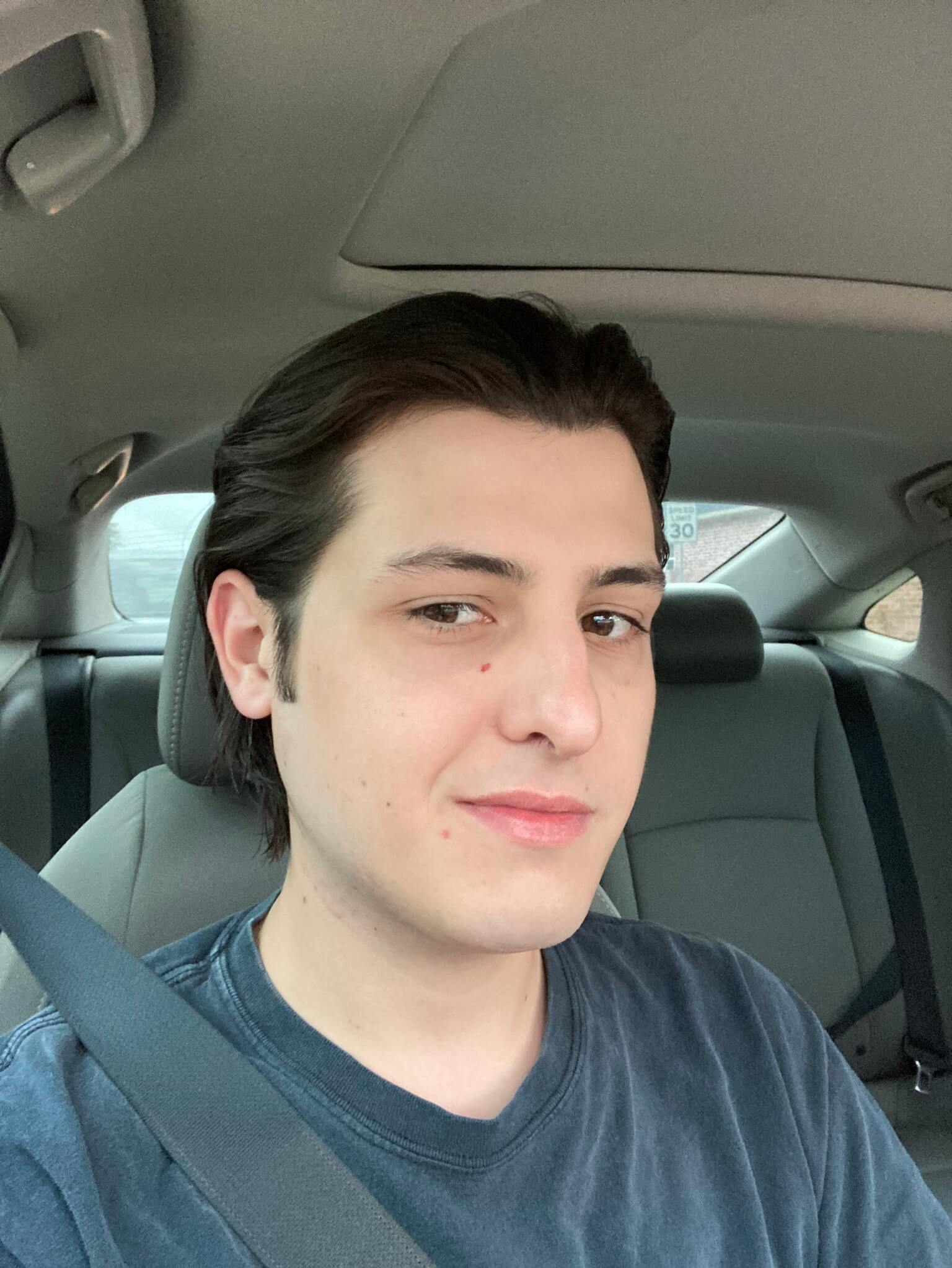 Steffan is from Boston, Mass., but has lived in DFW area for over 15 years. He has worked in the fast-paced animal care environment for five years, and he enjoys learning all he can about the animal healthcare field. He is also a big animal lover who has had many cats and dogs throughout his life, including his current cat, Rory.
Meet Our Summer Interns
Laney, Intern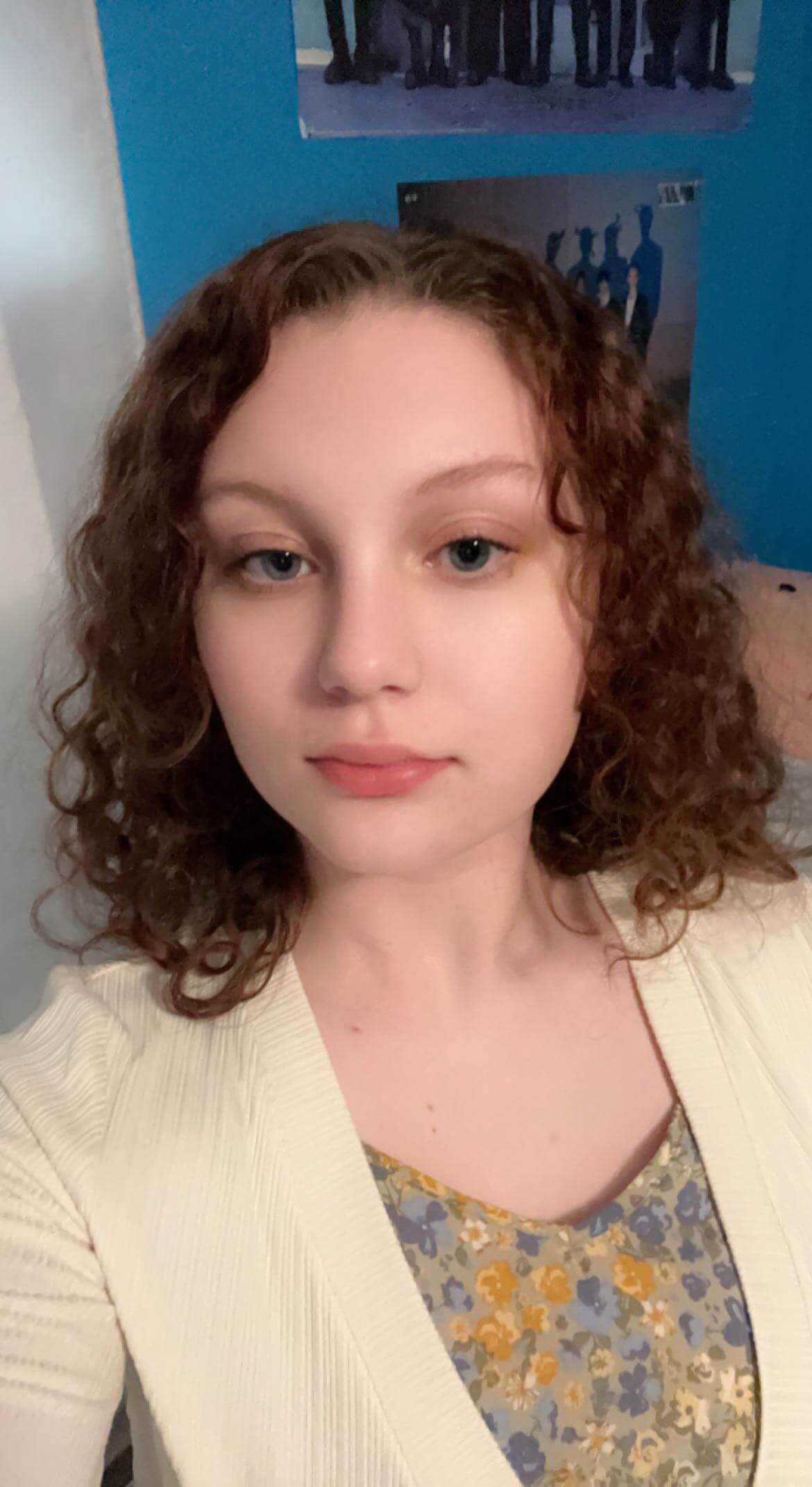 Laney grew up in Garland and has spent her whole life in Texas. She has had many pets, and currently has two dogs, two cats, a lizard and a bird. As a child, she wanted to become an author when she grew up, but after watching her mom work with animals, she realized that was what she wanted to do.
Laney loves handling the animals, watching her coworkers in the lab and asking a lot of questions. In her free time, Laney likes to dance, sing, write and play with her cat, Milky. Her guilty pleasures are Bath & Body Works, Netflix and taking naps.