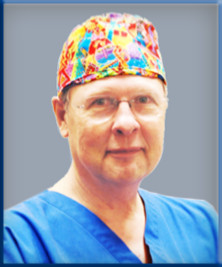 Harold J. Krug, DVM
"It is hard to imagine that I graduated from The College of Veterinary Medicine at Texas A&M nearly 50 years ago. Many of my contemporaries and classmates have retired. But it is the relationships that have been established over forty plus years that keep me coming back every day, talking with owners that I have known for five years or forty five years. I have had the pleasure to know the third and fourth generations of some families while taking care each generations pets. Retirement is not an option for me, this is what I do, this is the passion, this is my goal, to continue practicing until God says I have to stop. Graduating with honors and the honor societies were important at one time, but not so much today. Today I will meet new people and their pets, establish a relationship with them, and provide the best possible care and advice for their pets. That is what it is all about, that is why I am here!"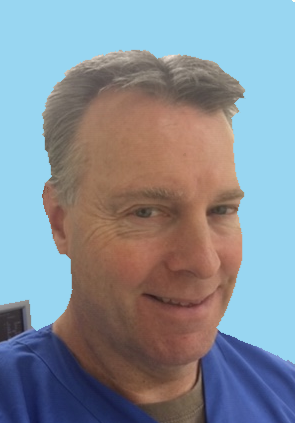 William S. Cortiaus
Dr. "Bill" Cortiaus was born in New Jersey and spent his early childhood along the east coast in states ranging from New Jersey to Florida. His family eventually settled in Austin, Texas, where he attended and graduated from high school. His father was a metallurgical engineer and his mother taught school after receiving her degree in child psychology. A love of animals, passion for participating in sports, appreciation of music, and hobbies ranging from camping, fishing, rebuilding cars, and anything involving airplanes were and still are a large part of his life.
Dr. Cortiaus attended Texas A&M University, where he received his degrees in Biomedical Science and Veterinary Science. Afterwards, he attended and graduated from the Texas A&M University College of Veterinary Medicine and has practiced in the Dallas, Texas area ever since. He has worked in both emergency/critical care medicine as well as general practice.
Over the years and from his experiences, Dr. Cortiaus has adopted the belief that pet owners should have access to what he calls true or thinking doctors who embrace the art of medicine. This "art" in essence is the act of learning who his clients are and what they want for their pets. He believes the key is in developing a long lasting relationship where a true veterinary-client-patient bond is formed and becomes the basis for providing best medicine in the confines of what the client/pet-owner truly desires.
For Dr. Cortiaus, veterinary medicine is not a career; it's his passion.